---
Yes. Imitation is the highest form of flattery. But it still sucks. Especially when you're not getting what you thought you paid for. Recently we have heard from a couple of customers who thought they were buying a Juggernaut.Case product, but then soon found out that their purchases were other similar looking brands. And similar looking does not equate to similar quality. Those customers were kind enough to send in the impostors after having them replaced with an authentic Juggernaut.Case brand product. Some of our essential design features, that have been proven to protect your device, are difficult to express through images. But take a quick glance through the slide show below where we highlight our SLEEV and IMPCT models, and a few telltale signs that help you to distinguish our brand from the others.
The most obvious indicator to verify the authenticity of our products is the branding. The front face always has the Juggernaut.Case brand etched into the mold on the right side, and the inset left side under the volume buttons lists the corresponding device model.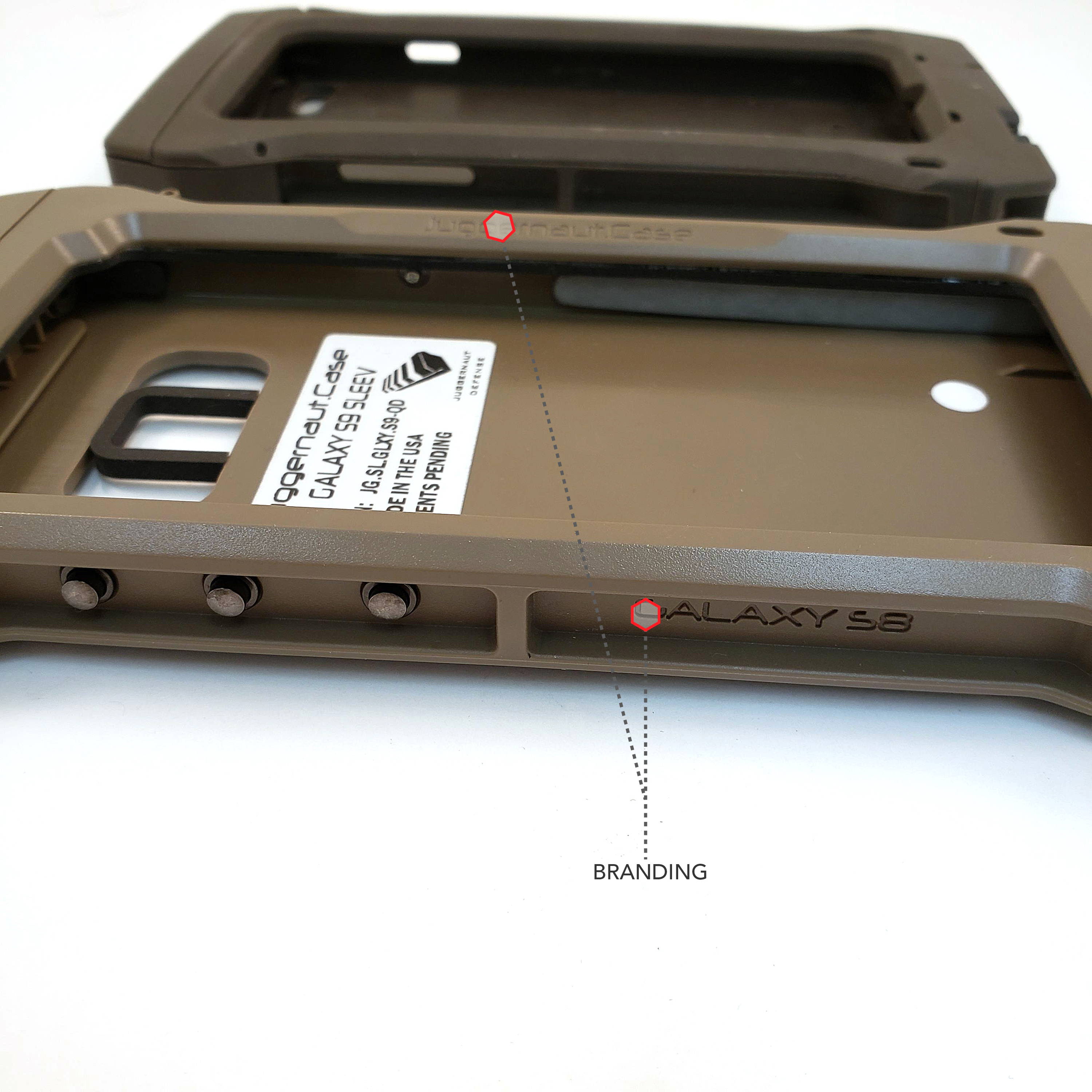 The SLEEV, and original Juggernaut.Case, were designed with a very mission specific profile. Military users often need the ability to connect their devices to tactical radios and hubs for data transfer and power management. This requires a mil-spec cable that terminates to a specialty connector. The bottom housing on our SLEEV is designed so that the QD (quick disconnect) door can come off and be replaced with our QD Cable. Android devices are primarily used for this type of application, so we currently only make the SLEEV model for Galaxy S and Note series devices. The bottom opening on the other case is just a door. Which essentially means that it's way overbuilt for the Apple device that it was intended to protect.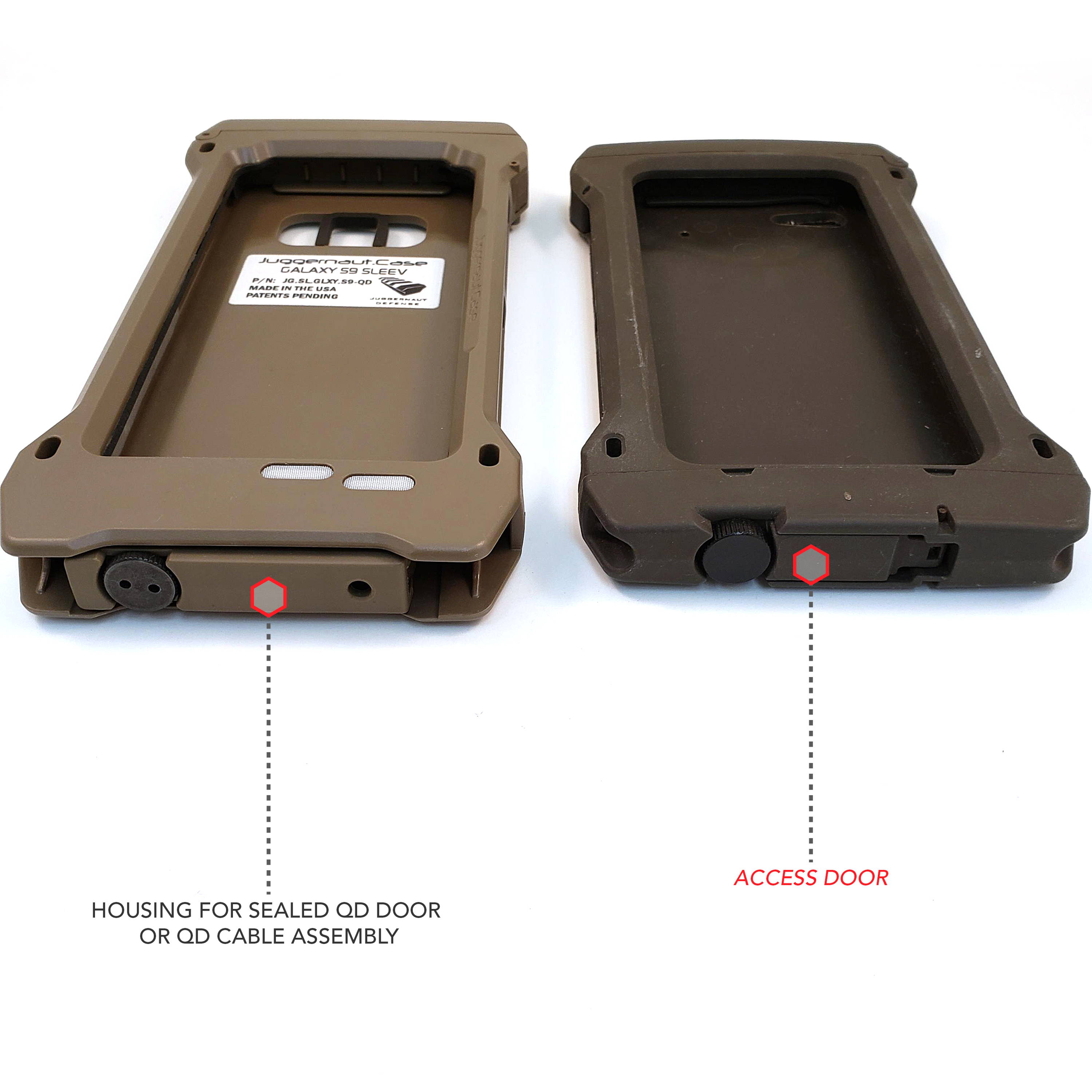 If you know anything about waterproof breathable vents, you know that they are designed to manage pressure, while keeping out dust and liquids.
If you know anything about holes, you know that they just allow dust and liquids to flow right through.
#science
Our PALS Armor mount has an adjustable tensioning screw that allows the user to customize the friction level so that the device is angled exactly where they need it.
The other mount cannot be tightened.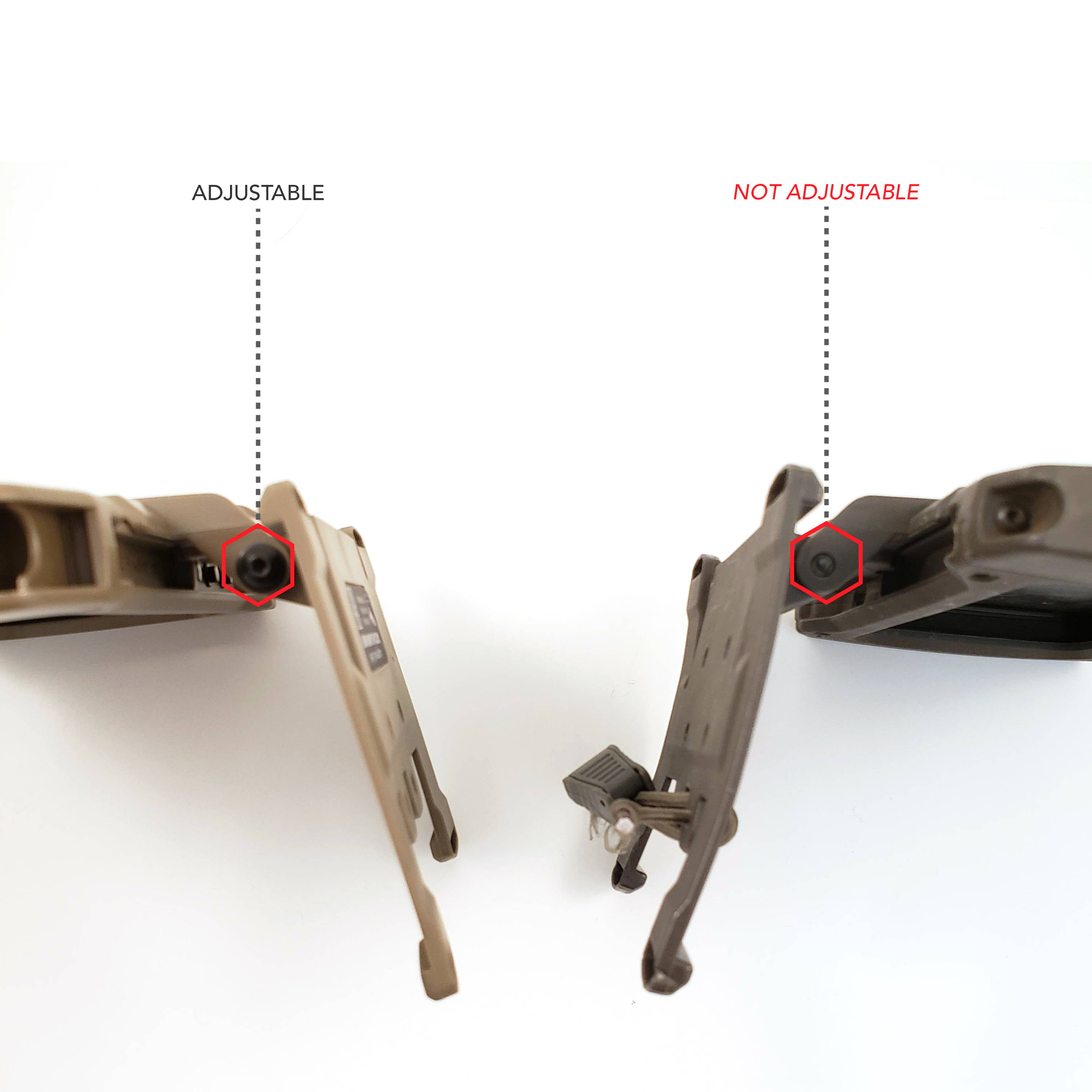 We use shock-absorbing foam throughout the interior of all our cases to enhance fit and drop protection. Each model has these strategically placed along the perimeter and back face, and are unique to each type of device. This placement is not just based on random guessing. It's determined by the MIL-STD-810G drop test that we perform on each model.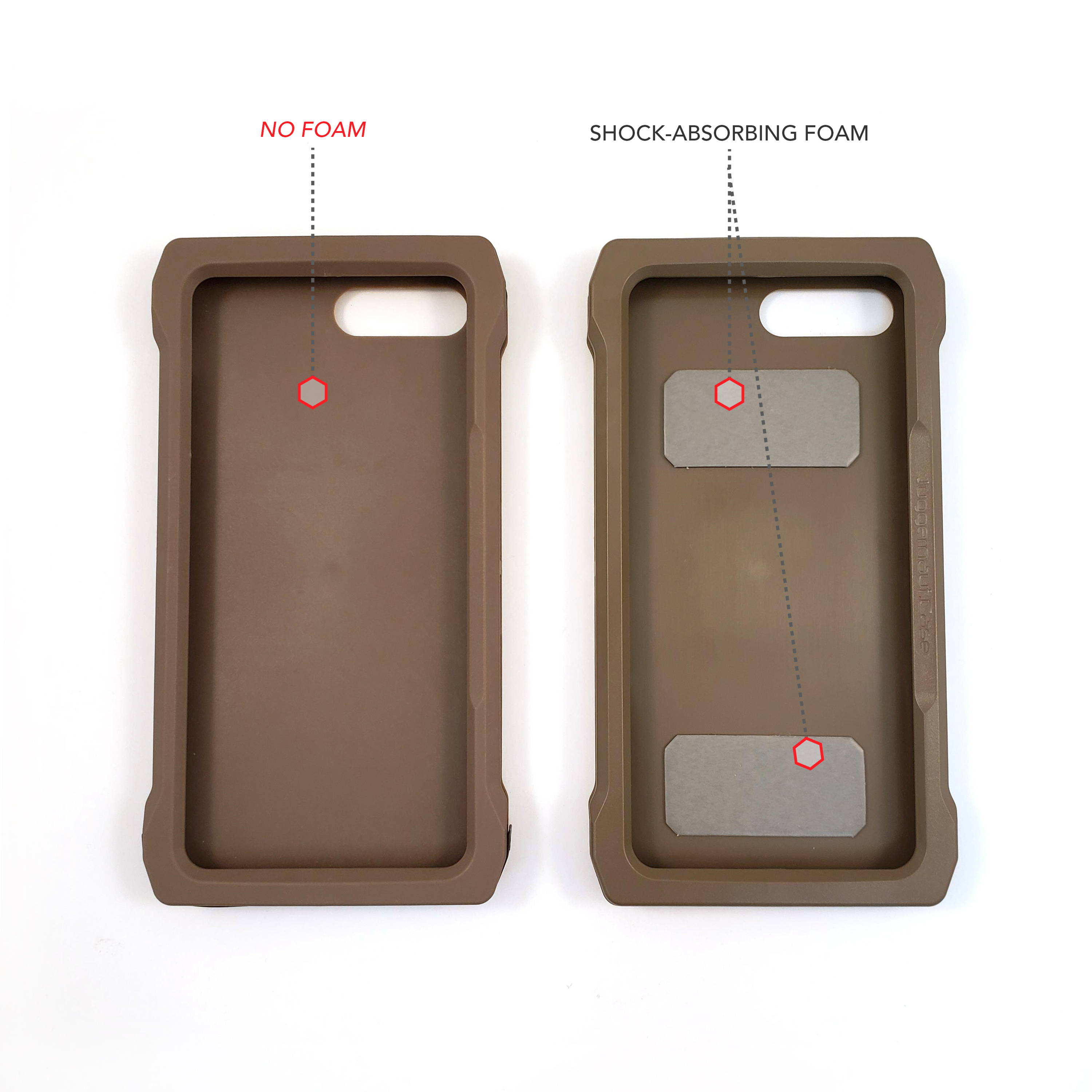 Finally, you might notice that the back label of the other case looks pretty damn close to ours. Right down to the font we use, and even the bar code and serial number. Again, ours isn't just there for looks. Our serial numbers are actually traceable in our quality logs to the exact order & shipment they correspond to.
If you look closely enough, you'll see that the other case did change the text that says "Made in the USA" to "Made in the China".
So thanks for that guys.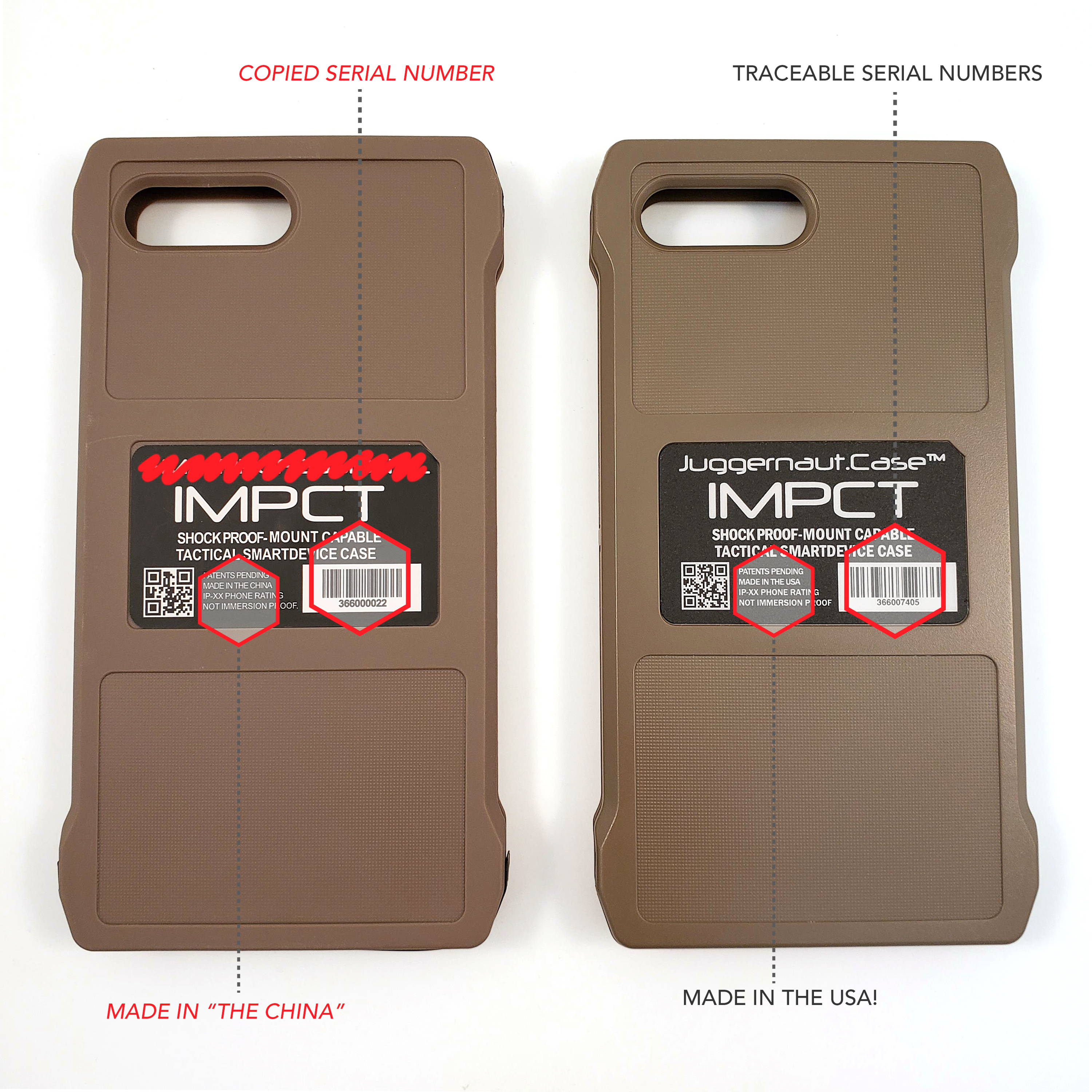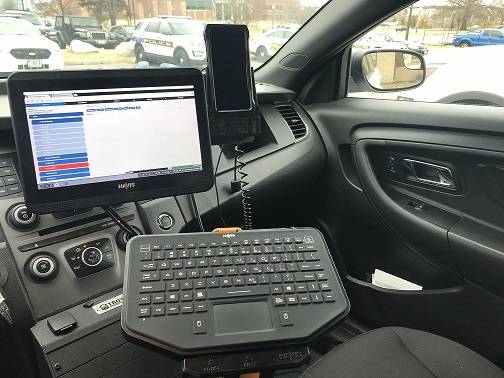 Juggernaut, LLC today announced the deployment of its ruggedized Juggernaut.Case for law enforcement and other first responders. With over 45,000 cases already fielded for military use, law enforcement agencies can now embrace this technology while protecting life, property and evidence in often hazardous environments.
he Juggernaut.Case IMPCT™ is a ruggedized polymer case designed to protect Apple and Samsung smartphones from drops and impact (MIL-STD-810G-rated). The lightweight and low-profile case pairs with various mounts and easily connects to communications platforms. Specific for law enforcement, IMPCT cases enable the use of mobile apps such as: Blueforce Solutions, computer-aided dispatch (CAD) systems, and Team Awareness Kit (TAK), empowering agents and officers to employ apps tailored to LE and public safety.
"Eight years ago, the U.S. Army's Nett Warrior program began using the Juggernaut.Case to bring commercial smartphones to the battlefield," said Randall Toltzman, principal at Juggernaut. "Now that same technology supports first responders across law enforcement, fire, rescue, safety and medical to deploy their phones in even the most punishing environments."
By ruggedizing commercial smartphones and tablets, Juggernaut.Case enables first responders to use their devices no matter the conditions. And by extending wireless communications wherever they go, law enforcement agents and officers can more readily deploy mobile technologies that speed operations and improve safety.
"Juggernaut.Case does a great job protecting smartphones for our force," said Chief Russell at the Meade Police Department. "At up to a fifth of the cost of alternative equipment, Juggernaut.Case meets budget constraints for adding mobility to our tech, plus provides a forward-compatible design that extends service life as new smartphones are released."
IMPCT cases for Samsung smartphones can leverage Samsung DeX software to connect to external screens—such as HAVIS touchscreens and keyboards—for desktop-like control and running virtual desktop infrastructure (VDI) solutions. In effect, smartphones act as the computer for the system when docked, then go with officers when they leave the vehicle.
The Juggernaut.Case SLEEV™ is also available to protect tablet devices such as the Samsung Galaxy Tab Active 2 and Tab S4.
"We are seeing Juggernaut.Case become the industry standard for both military and first responders," said Chris Stalzer, principal at Juggernaut. "And we are excited to bring mobile technology to every environment with our ruggedized design."
---
We're Not as Boujie
as You Think
Juggernaut.Case - Ejection Seat EKB Solution Has Successfully Passed Testing
7 Ways to Avoid Crap Traps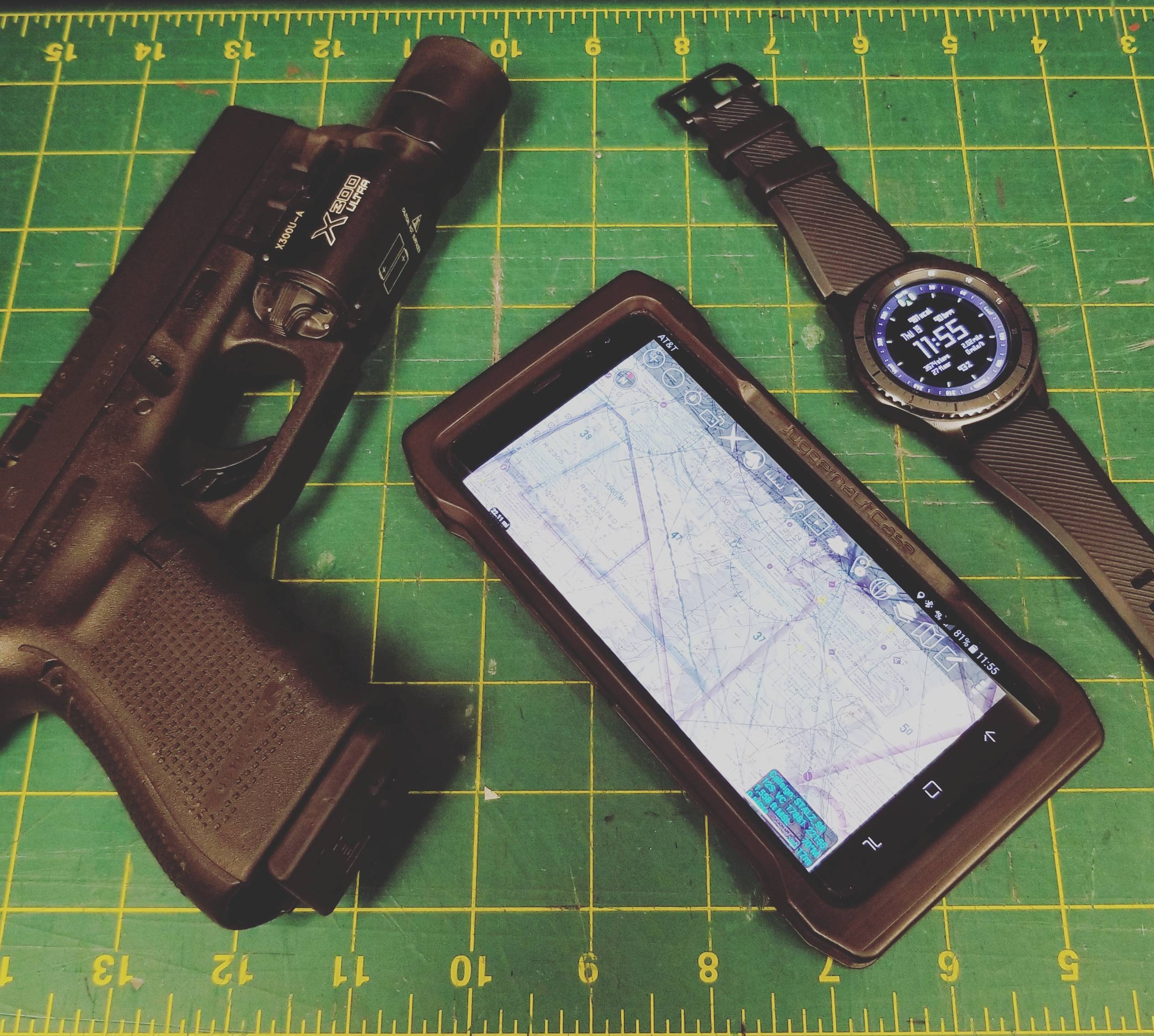 "Who would pay $800 for a phone case!?!?!"
The answer is, probably nobody. Not now.
Yet, in some industry circles we still can't seem to shake that high dollar reputation. So, we thought we'd set a few things straight about the Juggernaut.Case product line.
At one point, many moons ago, a fully sealed/cabled Juggernaut.Case was around the $800 mark. Initial development included steep engineering costs to meet the requested technical military specs for a rugged case with IP67 rating, mounting, and connectivity requirements. Utilization of smart devices in the field was new terrain for both industry and the dismounted warfighter, and Juggernaut.Case was first to answer the call.
But, as most things do, the Juggernaut.Case evolved. Continuous improvements through new materials, technological advances, and manufacturing efficiencies have brought those costs down. In addition, user feedback and updated designs have enabled us to provide a more à la carte style offering (not everyone needs a mil spec cable to connect to a tactical radio). Today our fully sealed Juggernaut.Case retails for $290, with optional cables and mounts available in various configurations. Scroll through the section below to see the various offerings for all types of missions and budgets.
Fully Kitted Up Military Use
Case = $290 Cable = $290 Mount = $80
Let's keep in mind, these guys aren't using this equipment for phone calls, texting or Instagram posts. This type of Juggernaut.Case set-up is an integrated piece of the overall comms system to provide situational awareness, battle tracking and close air support. Like this dude.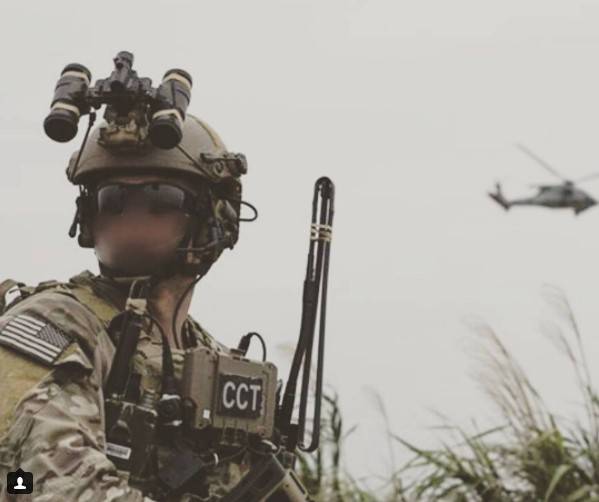 So what if you're not jumping out of planes, or connecting to a tactical hub? Progress in smartphone technology, and the advent of newer IP68 rated devices, has created an opportunity for Juggernaut.Case to expand our product line with more cost-efficient offerings. Meaning that a $290 fully sealed case may be overkill for some users' needs. The same rugged design, drop protection, mounting capability and cable connectivity are now available with our newer models.
SLEEV = $160 BUMPR = $55 IMPCT = $55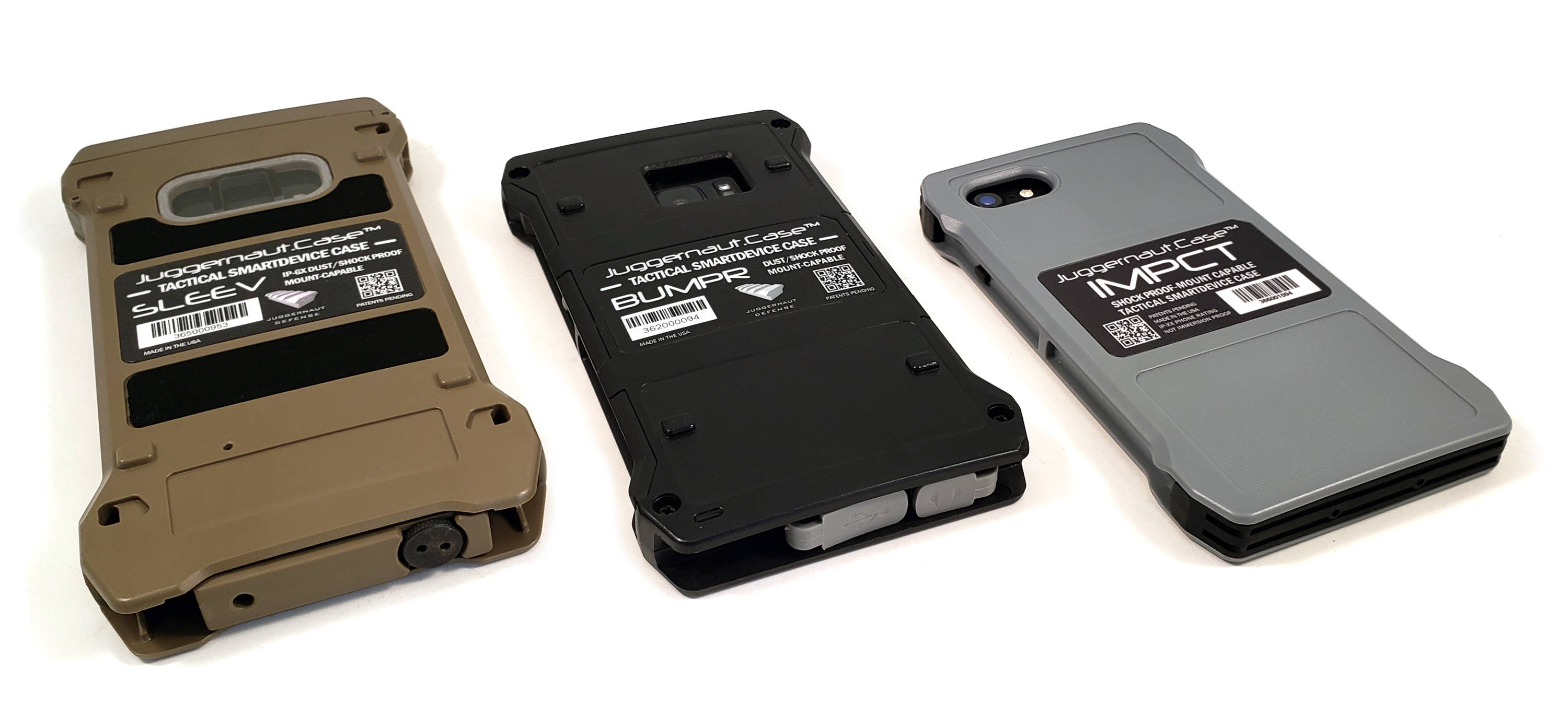 Bottom line, Juggernaut.Case doesn't come with as lofty a price tag as many people think. And we have several solutions for a variety of budgets and mission sets. So, we've got you covered if you're a JTAC deployed down range, a CBP officer guarding our borders, local police patrolling the streets…
...or even if you're this dude, fighting fictional Transformers .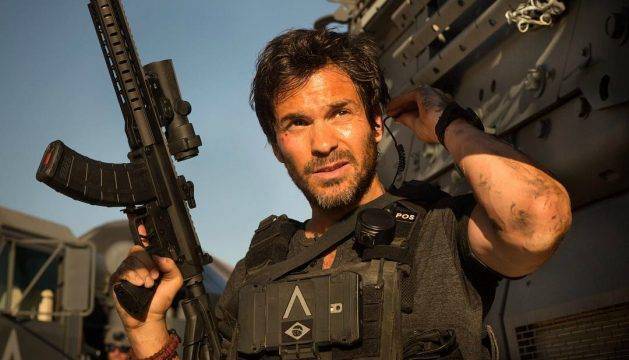 After several years of development with US and Coalition Air Forces and Naval Aviation, Juggernaut.Case™ is pleased to announce that the Ejection-Seat EKB (Electronic Kneeboard) Solution has successfully passed ejection-seat blast tests conducted both in the USA and France.
The kneeboard-mount and tablet case must withstand the violent forces generated when a pilot ejects from a fighter aircraft at speeds of up to 650knts without disengaging or causing injury the pilot's leg during ejection. This required an entirely new design that deflected the windblast and survives g-forces during the ejection process.
Two separate tests (with multiple blasts) were performed within specialized blast chambers. One by PMA-281 at Naval Air Station Patuxent River and the other by the French Air Force at a test facility in Toulouse, France. Both tests were successful, and the products are now approved for ejection seat aircraft worldwide.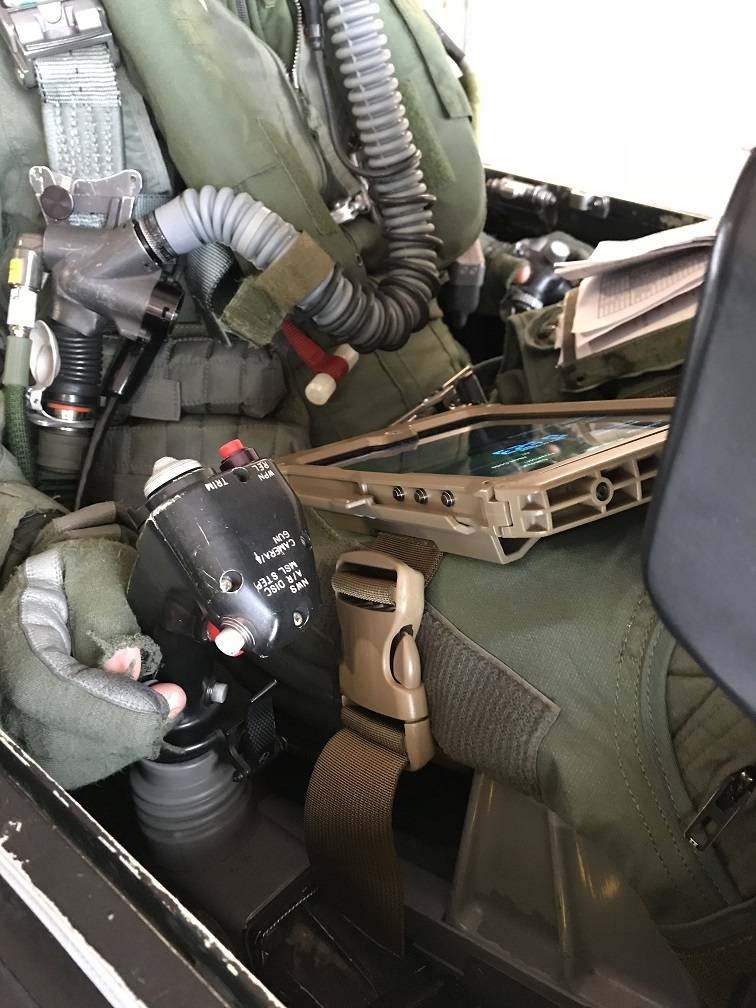 F-16 Test Photos Credit - DALO
The new design features a two-strap configuration utilizing the new ITW Nexus GT-Cobra™ polymer buckles and a laminar-airflow mount-base that contours to the pilot's leg to which the case is fastened to. This design also affords a stable platform on the pilot's leg for tablet use. Paper maps and aluminum chart holders become an unnecessary addition to the cockpit, except for backup maps that are carried separately.
Juggernaut.Case™ currently offers two tablet Ejection-Seat EKB Solutions; the Samsung Tab Active 2 and Tab S2 8.0. The development for the iPad Mini 3/4 generation is also pending. The Tab Active 2 EKB also features an active S-Pen storage and tether in the top door of the SLEEV case. All EJ-SEAT EKB Solution Kits retail for $400 USD.
All EKB Solutions are based on 8-inch (diagonal) touchscreen platforms for HF (human factors) approval within the cockpit as to not interfere with flight controls, ejection seat or interfaces/displays.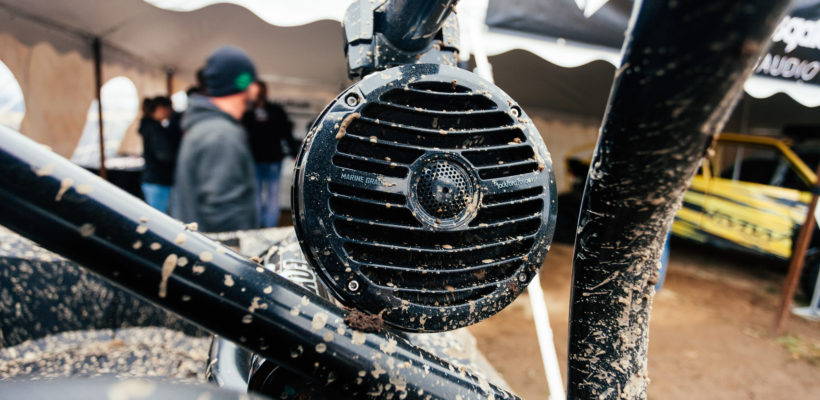 Top, PMX 2 tuner and compact digital media receiver. Smooth, sealed surfaces for easy cleaning. Bottom, PM282HW 8″ marine grade speakers with large grill openings and drain hole for spray down cleaning. IP-67 Rated. (see rules 1, 2, & 7) Photo credit: Rockford Fosgate, Camp RZR – New England.
If you've ever cleaned dog poop out of the sole of a boot, you already know something about crap traps – in that case a literal crap trap. We really use crap trap as a metaphor, but they are areas of a rugged design that hold dirt or water and are hard to clean and clear out. We've seen our products literally dragged through the mud, and that's just fine. With waterproof products, they can just be sprayed down with a hose, but while on mission, nobody has time for that. We'll never eliminate all possible crap traps, but keeping them in mind while designing rugged products, we can reduce them.
Crap traps are hard to quantify, but we know them when we see them. In practical terms, here are some things we do to avoid designing in unnecessary crap traps.
What to Avoid:
Avoid grooves that are deeper than they are wide, especially grooves narrower than about 1/8".

Make the walls of any groove or slot as angled as possible – it will allow dried mud to pop out easier once it shrinks.

For moving parts, hinges tend to be less affected by dirt than do linear slides.

Think about moving parts and whether they will be self wiping. Pivots and hinges do better in this regard than sliding parts.

Avoid sharp inside corners that are hard for a cleaning cloth (sometimes just a glove) to get into.

If fasteners are exposed on a product, don't recess them any further than necessary. I've seen insects set up nests inside of deep screw recesses of outdoor products. Also see #1.

If water can get into portions of the product that are unsealed, like around an access door frame, make sure there's a drain hole. Keep in mind that small drain holes might not be effective as surface tension can render them useless. This isn't easy to get perfect in CAD, it usually requires us to check in out on a prototype. We keep an eye on this when we immersion test prototypes.
Unless we are designing cue balls, some crap traps are avoidable. By thinking ahead and avoiding them where possible, we can make it just a little easier to clean up rugged products that are gonna get dirty.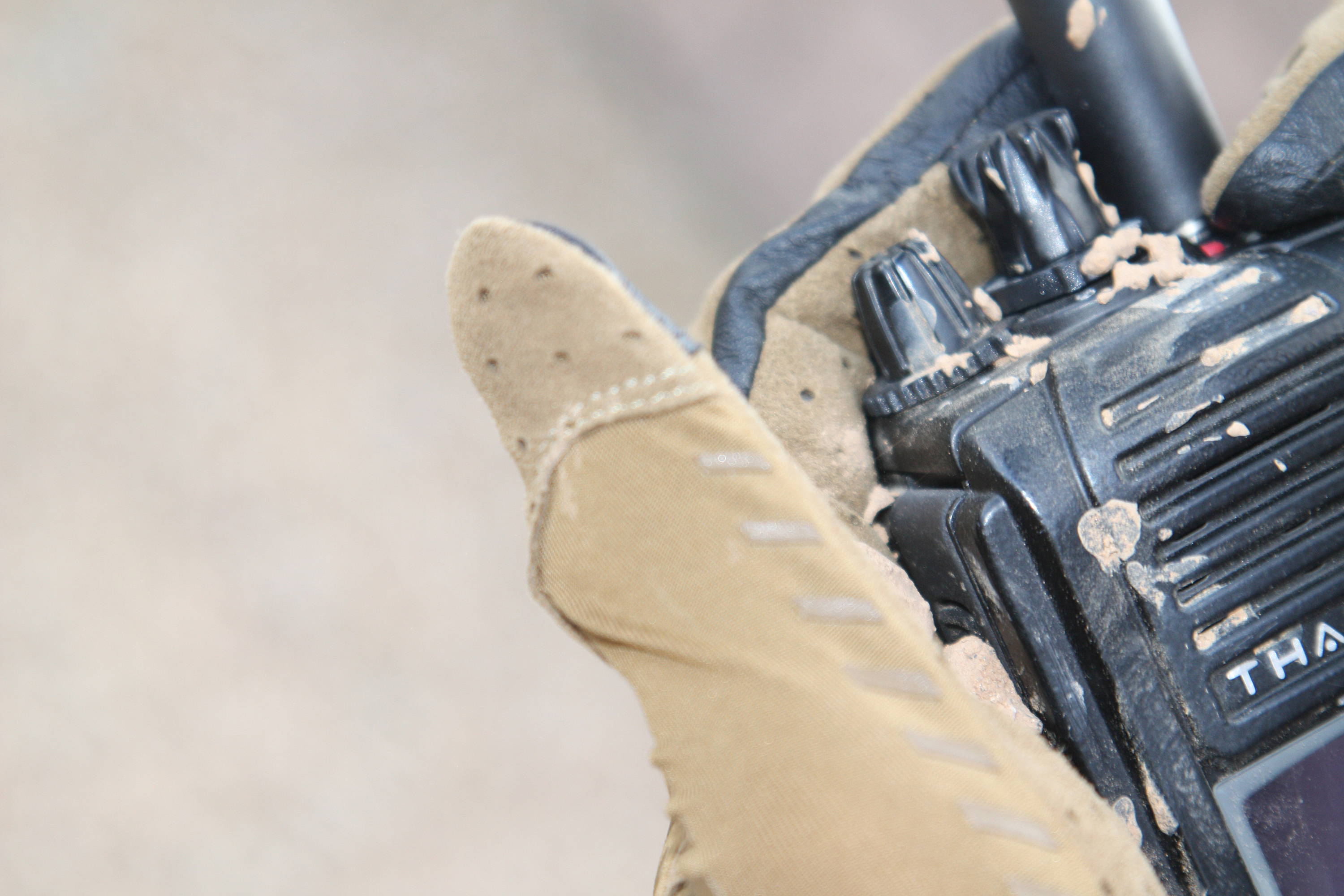 The speaker grill and other surface features on the Thales Liberty Radio are shallow with no sharp corners for easy cleaning.
---
Collaborations in
Ruggedized Design
iPhone in Juggernaut.Case IMPCT Survives Being Driven Over by Truck
For over 18 years, the cornerstone for the Juggernaut Defense approach to product design has remained badass rugged designs for punishing environments. As the defense industry continues to move toward more mobile technology solutions for navigational support, situational awareness and communication, Juggernaut.Case™ is there to support those efforts with scalable device protection, mounting platforms and cable connectivity. Along the way we have had the opportunity to work with some great partners to provide turnkey solutions to responders in the field.

The following Q&A summarizes our recent collaboration with InCadence Strategic Solutions to combine their Ares software and biometrics technology with our ruggedized device protection and connectivity to enable the use of fingerprint and iris scanning via mobile devices in the field.
Design Partnership.
Manufacturing Support.

InCadence Strategic Solutions:

Who is the targeted user? InCadence's Ares software and the rugged Javelin cases built by Juggernaut.Case are designed for use by law enforcement and military operators working in the field, often in challenging circumstances. The Javelin unit performs all the biometrics capabilities available in the Ares solution, but also provides mil-spec protection against the elements and damage from drops, strikes, etc.
How was the need identified? InCadence has a long history developing and deploying biometrics solutions and about 6 years ago the need for a mobile solution was identified. Ares was developed in response to a request from the FBI and, after years of intense development, InCadence was awarded the prime contract to provide a mobile biometrics solution to FBI Agents. Subsequent to the fielding of Ares, operators observed a need to develop a more rugged platform to protect the device and peripherals, which led to our discussions, and eventual partnership, with Juggernaut.Case.
What were the challenges in developing a solution? InCadence and Juggernaut engineers worked for many months to design and build a rugged casing to combine a smartphone and the necessary peripheral scanners (fingerprint and iris). Challenges included maintaining a component-based system that could be easily and quickly put together and taken apart, as needed, while maintaining a small form factor, secure attachment. Since the Ares peripherals rely on power from the phone's USB port, careful consideration had to be given to the ability to charge the phone, as well as the need to use the USB port for data transfer. Additionally, combining 2 scanner devices into one rugged attachment presented challenges in the use of space and the necessary connectivity to the phone.
How did the collaboration come about? Juggernaut has a long and successful history of developing ruggedized cases for technological tools, and they were highly recommended to us by associated partners. The ongoing work between our companies has been very positive and fruitful. Juggernaut representatives operate with great ethics and are flexible to meet all of our identified design needs.

InCadence Strategic Solutions
10432 Balls Ford Rd Ste 240
Manassas, VA 20109
703.552.2810
www.incadencecorp.com
Juggernaut.Case:

How did this project differ from standard Juggernaut.Case products? With the Javelin we were creating an accessory in collaboration with InCadence Strategic Solutions. Typically our projects are internally driven, so specifications, requirements, and deadlines all come from within. In this case we worked closely with InCadence, who provided input and feedback throughout development, all while maintaining a firm delivery schedule.
What type of unique factors needed to be considered? The unique factors were driven by the end user and the typical operational environment of military and law enforcement. We knew we needed to leverage our existing case products without compromising our core competencies of immersion/impact protection, and mounting capability. The project required a removable solution which could be stowed, and needed to allow access to the USB connection of the device. Knowing these devices would be deployed in harsh environments, we needed an IP rated solution for the standalone unit as well as an IP67 rated connection to ensure the integrity of the case.
What were the challenges in developing a solution? First was the development of a robust means of attachment to meet drop requirements. Our customers have come to expect the highest level impact protection when it comes to Juggernaut.Case™ products and this accessory would be no exception. Next came the packaging of the biometric sensors, which provided for a unique challenge since these components needed to be mounted in a manner which was secure, efficient in their layout, and logical in their overall orientation to the end user. Finally, we had to leverage our technical partners in order to meet the expectations and delivery schedules of both InCadence and the end user.
How does Juggernaut.Case continue to support the partnership? Juggernaut.Case™continues to manufacture the Javelin and Javelin+ products at our facility. We provide production and engineering support for future iterations, always striving to improve the product and user experience. Finally, we continue to grow the partnership by collaborating on new projects and future InCadence offerings.
Galaxy S7 Juggernaut.Case with InCadence Ares software and Javelin attachment for fingerprint and iris scanning in the field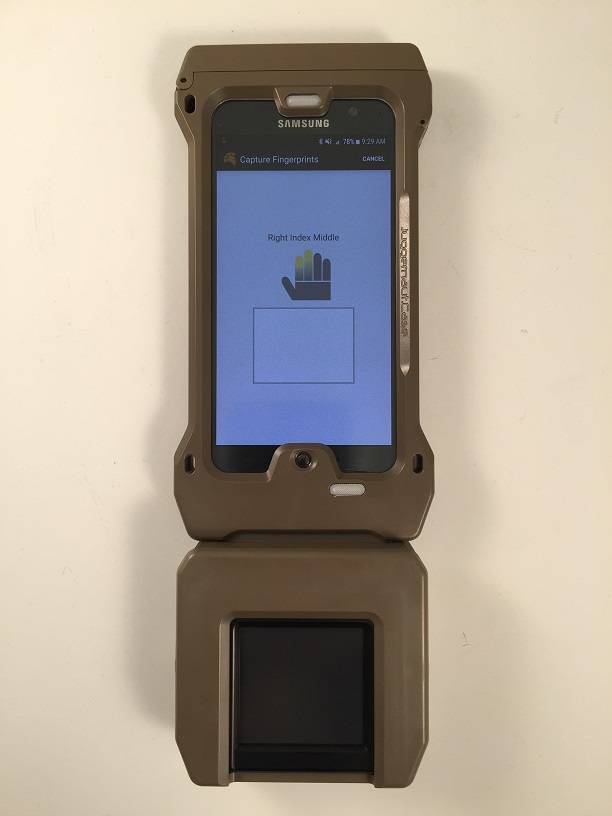 Galaxy S7 Juggernaut.Case with InCadence Ares software and Javelin attachment for fingerprint and iris scanning in the field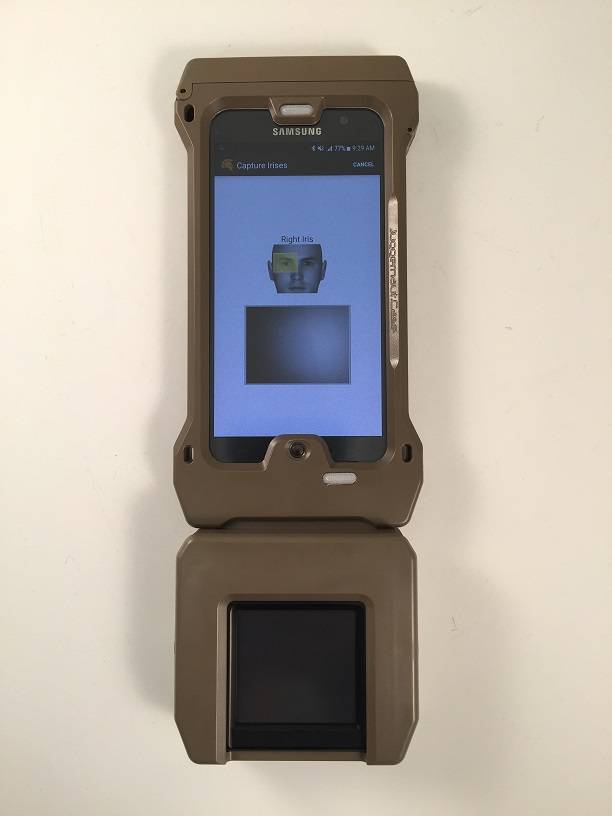 Phones and beer - the two objects most commonly plagued by that mysterious black hole in your house. You set them down and forget within five minutes where you put them. We've all done it. Some of us, (we'll just call him GS), may have even put his phone inside the wheel well of his truck while washing cars one weekend.
Here at Juggernaut.Case™, we test the IMPCT™case to a 2M drop. GS inadvertently took it a step further by matching up his iPhone 8 IMPCT™ against a Chevy pickup truck. And although we do not recommend it, the results were pretty impressive. Check out the pics he sent us, along with his email below.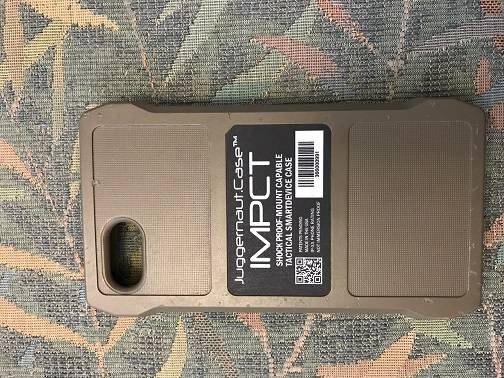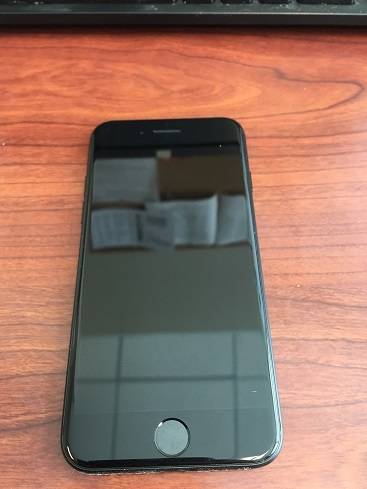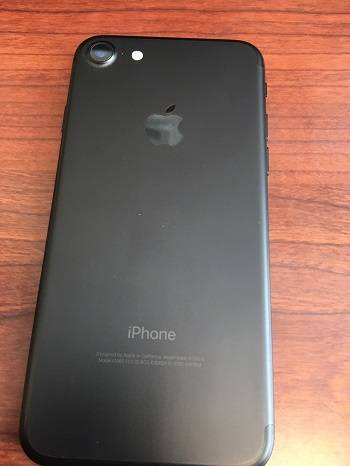 "Hello again,
This time I am reaching out to your company to inform you that I am an extremely satisfied customer. Not only was your customer service friendly, fast, and fair, but your products really are tough as nails.
On 5/6/18 while washing vehicles in my driveway, I was playing music from my phone and had set it down inside the wheel well on top of the tire on of my girlfriend's 2009 Chevrolet Silverado 1500. I had forgotten where I had placed my phone and when she went to leave she accidentally drove over it. Fortunately my IMPCT case saved my phone and only bears minimal damage from the incident. Attached are some photos of the case after this accident occurred. Thank you again for making great products." - GS
Again, we don't recommend trying this at home!
But in case you were curious the current score is: Chevy = 0 vs. IMPCT = 1
---
The Front Lines of
Mobile Device Protection
Check out the full interview in the link below where Chris Stalzer discusses the role of ruggedized cases in the military with Natalie Zfat during AFCEA West.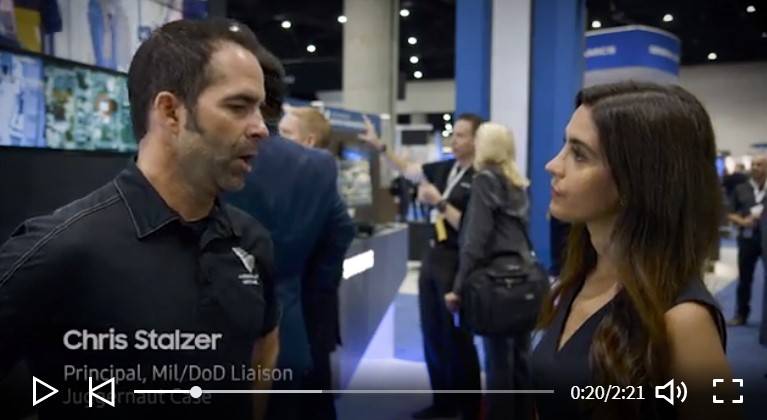 ---
Juggernaut.Case solutions shown on the mannequin in Samsung's booth at AFCEA West 2018 in San Diego, CA.
---
HAHO Lite Nav Board Review
Submitted by a US Army SF ODA team member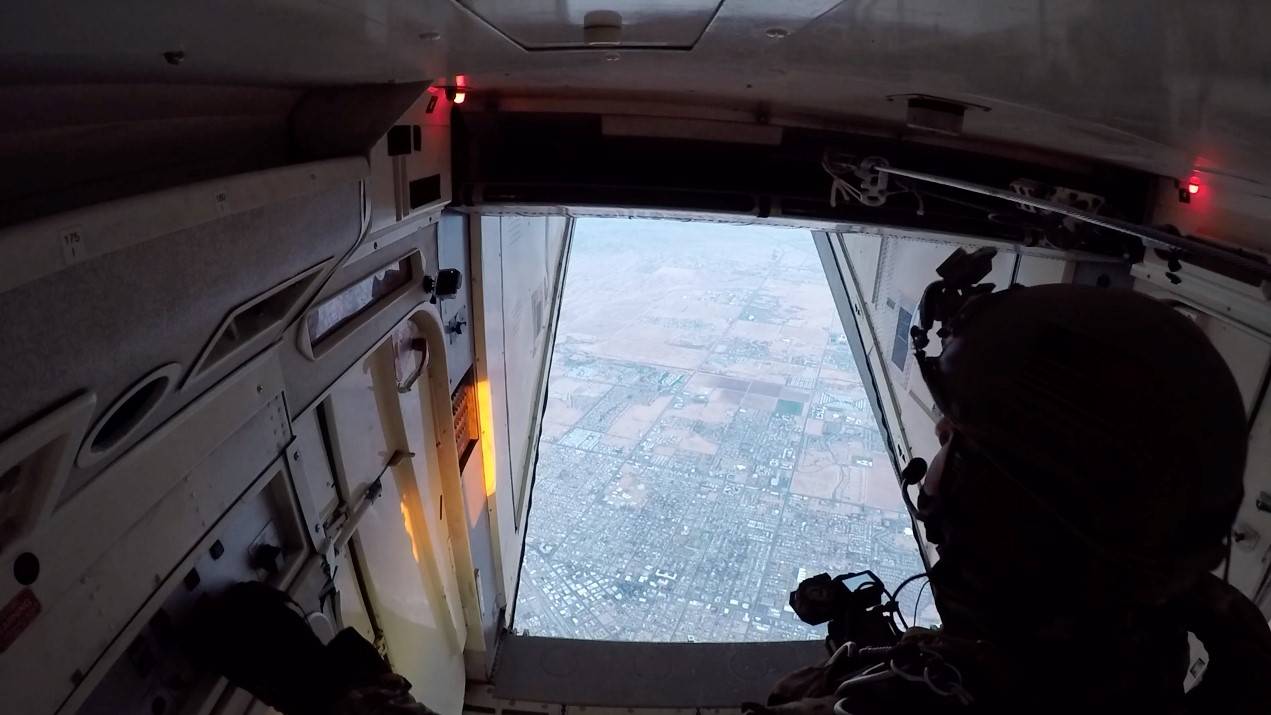 "Our ODA evaluated and tested the navigation board lite-compass-led 05 series in conjunction with the mount-pals-armor 5inch series during from Juggernaut during Arch Angel from 17 Feb to 01 Mar in Eloy, Arizona. The two products combined were very well received by the team and are regarded as a must have for both HALO and HAHO operations. Both are extremely durable and yet flexible enough to make mounting on to existing PALS/MOLLE easy and without the need for tools. Both held up to a few hard unmarked/unknown drop zone landings during the night. The construction and large adjustment nobs made it easy to use under night vision and while wearing gloves. The length that it protrudes out from the armor is perfect.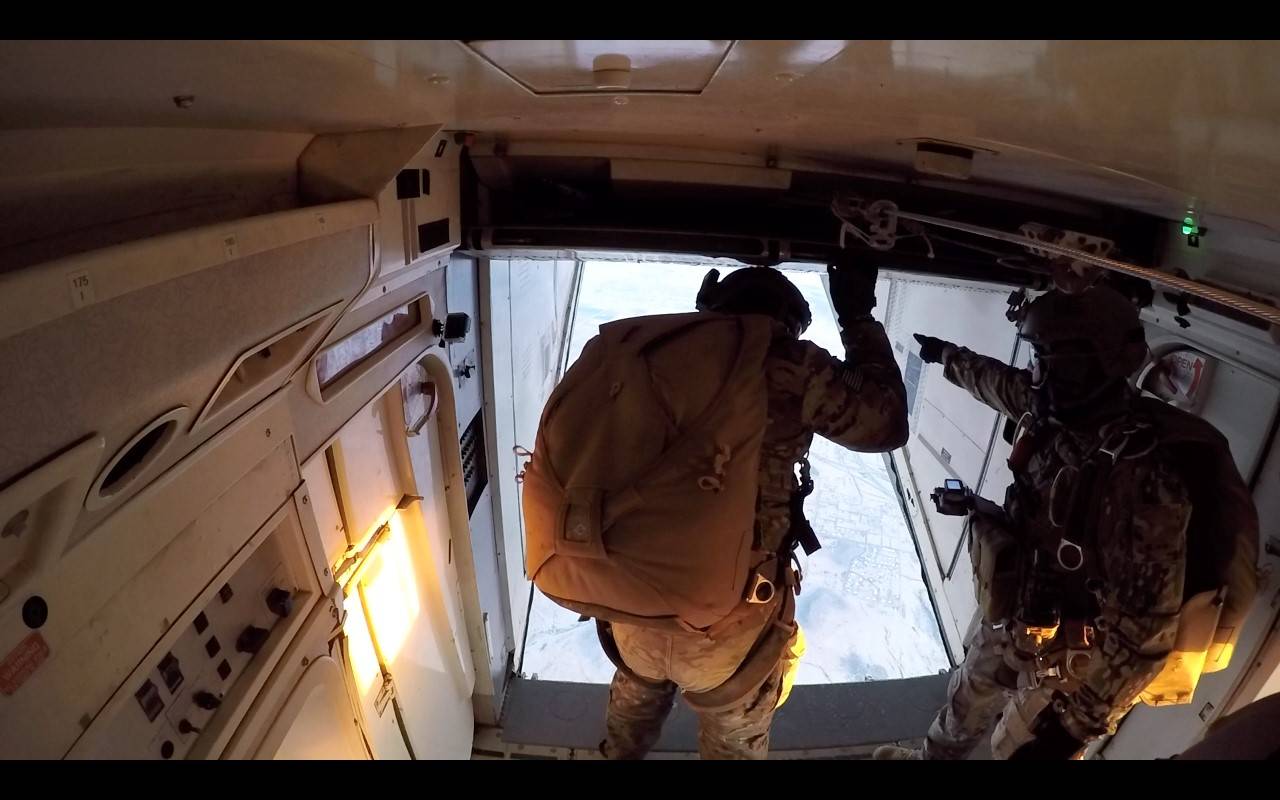 Previous "homemade" mounts did not stick out far enough to allow for easy viewing under night vision and while wearing an oxygen mask. The ability to rotate and lock the device in place with or without the provided band is the way to go prior to landing. This prevents your Garmin gps device and the marine compass from absorbing a nasty landing. The attached push button LED allows for great clarity when viewing the maritime compass at night. The maritime compass is easy to view alone, and the Garmin gps attached easily with the provided tools. The Garmin being completely secured on just one side, allows for the swapping out of batteries to be made without having to take it off the board, yet keeps it secure. Having the ability to mount your Garmin and the board to your body armor and possibly integrate a device with ATAK for further situational awareness is a game changer. Simply the addition of the two items tested and a unit issued 401 or 602 to your body armor is hands down a need. Not only does it enhance your ability to navigate and maintain situational awareness during canopy flight, but also its placement away from wrist mounted GPS or low mounted on the armor, increases a team and MFF parachutist's safety." - AF
Connectors in Ruggedized Design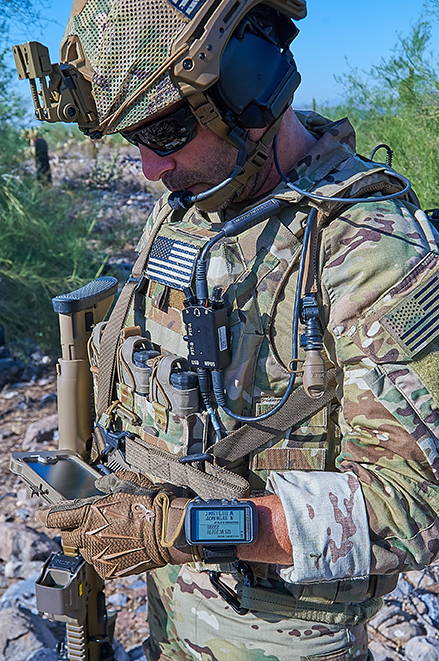 This joint article written by Juggernaut Design and Glenair, explores the multitude of factors to consider when employing the use of connectors for rugged product design.
Sealing

Manufacturers

Contact Size

Plug or Receptacle

Mounting Style

Retention

Electrical Connection

Shielding

Corrosion Resistance

Cycles

Dust Caps

Keying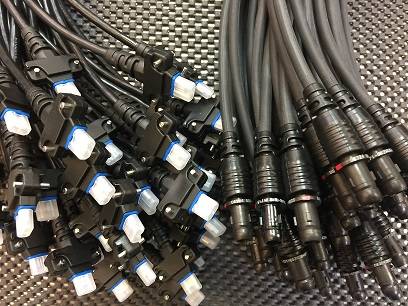 ---
The Glove Test for Product Design
Lessons from the Battlefield Applied to Civilian Gear
"He didn't like that the buttons were sticking."

"What specifically did he say?"

"He said 'It sucks' and threw it on the ground and crushed it with his boot."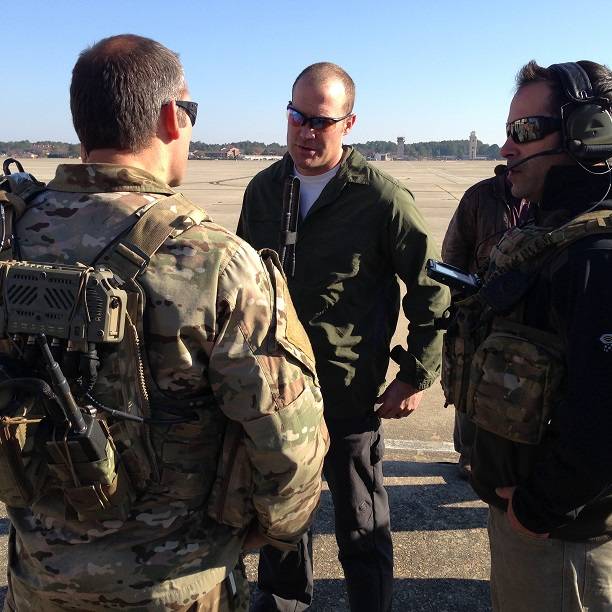 Special operators will not sugar coat feedback. Lives are at stake so a brutally direct approach is normal. It's easy to listen closely to users when they risk their lives to protect us and the stakes are so high. Designing for civilians, it's easier to ignore the feedback of a single user as an anomaly.
In the end, the design fundamentals are the same whether designing a tactical radio or point-of-sale terminal.. At its most basic, design is: understand the problem, propose solutions, test, and iterate.
---
Compatibility is Everything
So you have your device, and now you want to protect it. We've created a chart to help you navigate through the Juggernaut.Case product line so that you choose the right case, mount and cable solution for your needs.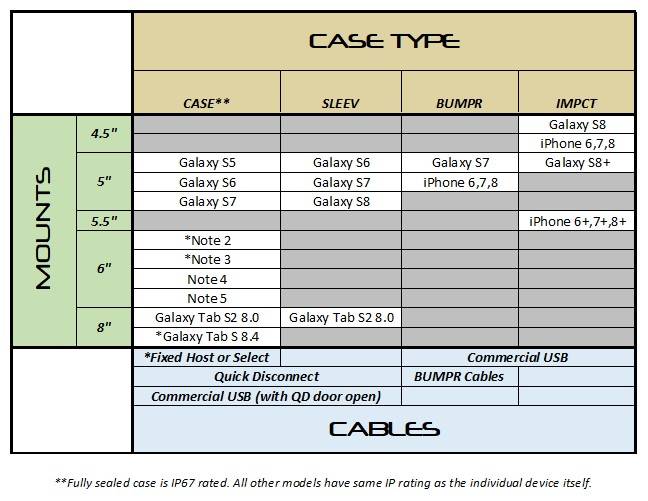 ---
Advanced Tactical Infiltration Course (ATIC) AAR of
HAHO-L Product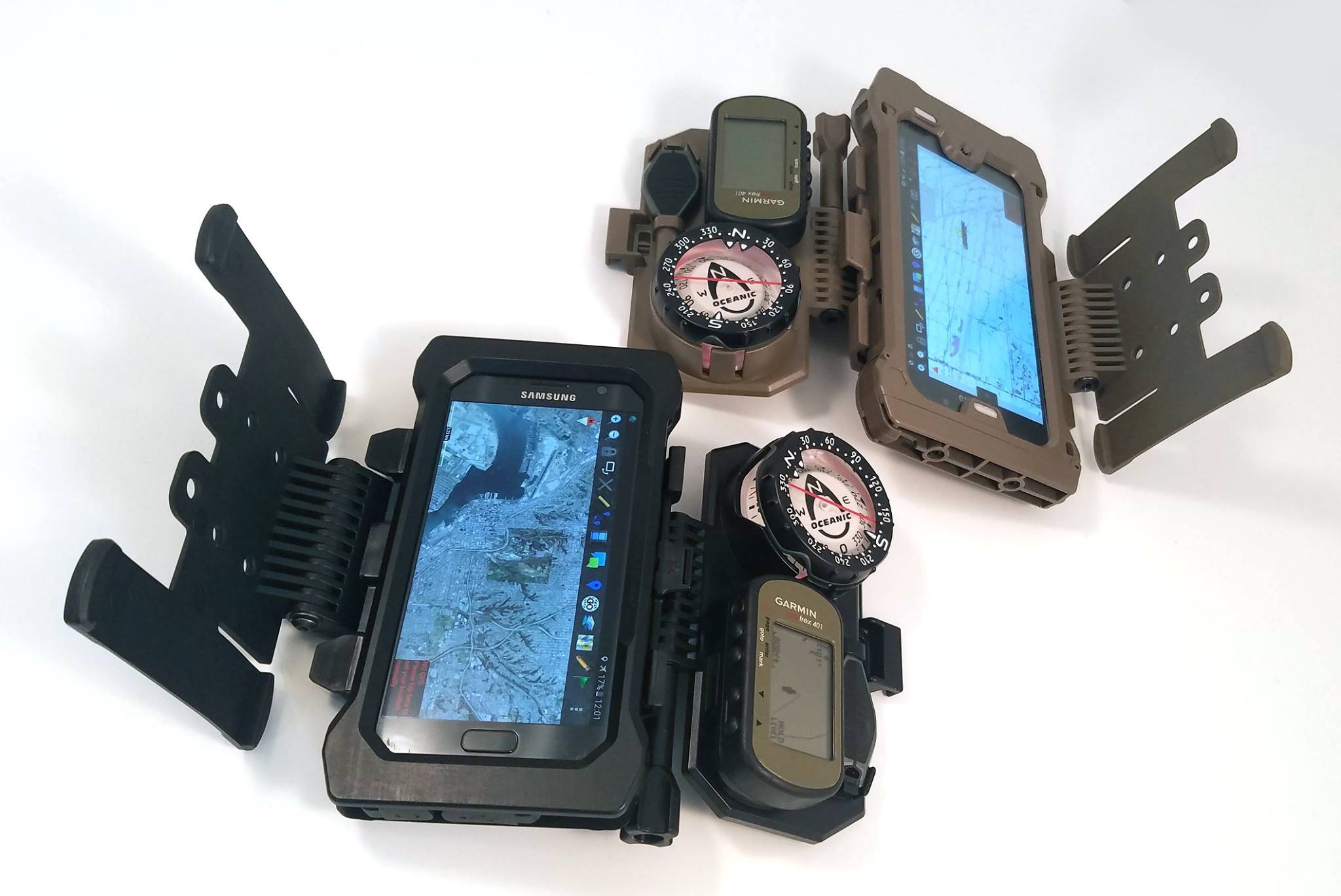 Juggernaut.Case™ Product Review by the Advanced Tactical Infiltration Course (ATIC) Instructors (Yuma Proving Grounds, AZ)
Products being reviewed:
HAHO-L MFF Nav Board Lite 05

Galaxy S5 Juggernaut.Case

Juggernaut Chest Armor.Mount
Operational Testing:
12 HAHO Daytime jumps

14 HAHO Night Jumps

Altitudes tested at range from 8,000 to 25,000 MSL (in feet)

Landing in desert, mountains, and rugged terrain

Categories Rated 1-5 ( 1 high - 5 low)
1. Durability
All three pieces of equipment seem indestructible. (no intentional drop tests were performed). None of the equipment was cracked or broken during the operational testing (landing on rugged terrain).
2. Waterproofing
No waterproofing tests were conducted
3. Design
All the pieces fit together perfectly in a minimalist design with all the equipment required to conduct the mission and more. The data cable connection to the phone has a great bomb proof design to prevent cable disconnects and kinks.
4. Functionality
The product covers all the phases of HAHO operation. It can be quickly configured and changed from seeing all your devices (Day and Night) at once to partial, or none at all for streamline purposes.
The BLUF:
This is a great product for Free-Fall operations, and probably more (I will not speculate since no field testing was conducted other than Free-Fall operations.) It can be used in a wide spectrum of conditions and configurations. It is a very versatile and durable product. I would recommend this product for anyone looking to conduct any type of tactical Free-Fall operations.
Check out this YouTube review from Spartan117GW on the Juggernaut.Case BUMPR for milsim.
---
Repost: AFCEA TechNet August 2017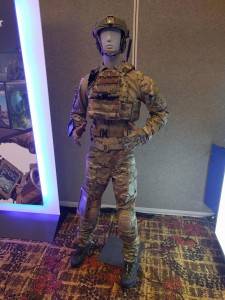 We are proud to partner with Samsung. Our friends at Soldier Systems Daily recap the Juggernaut.Case sightings in the Samsung suite at AFCEA TechNet.
We are proud to partner with Samsung. Our friends at Soldier Systems Daily recap the Juggernaut.Case sightings in the Samsung suite at AFCEA TechNet.
---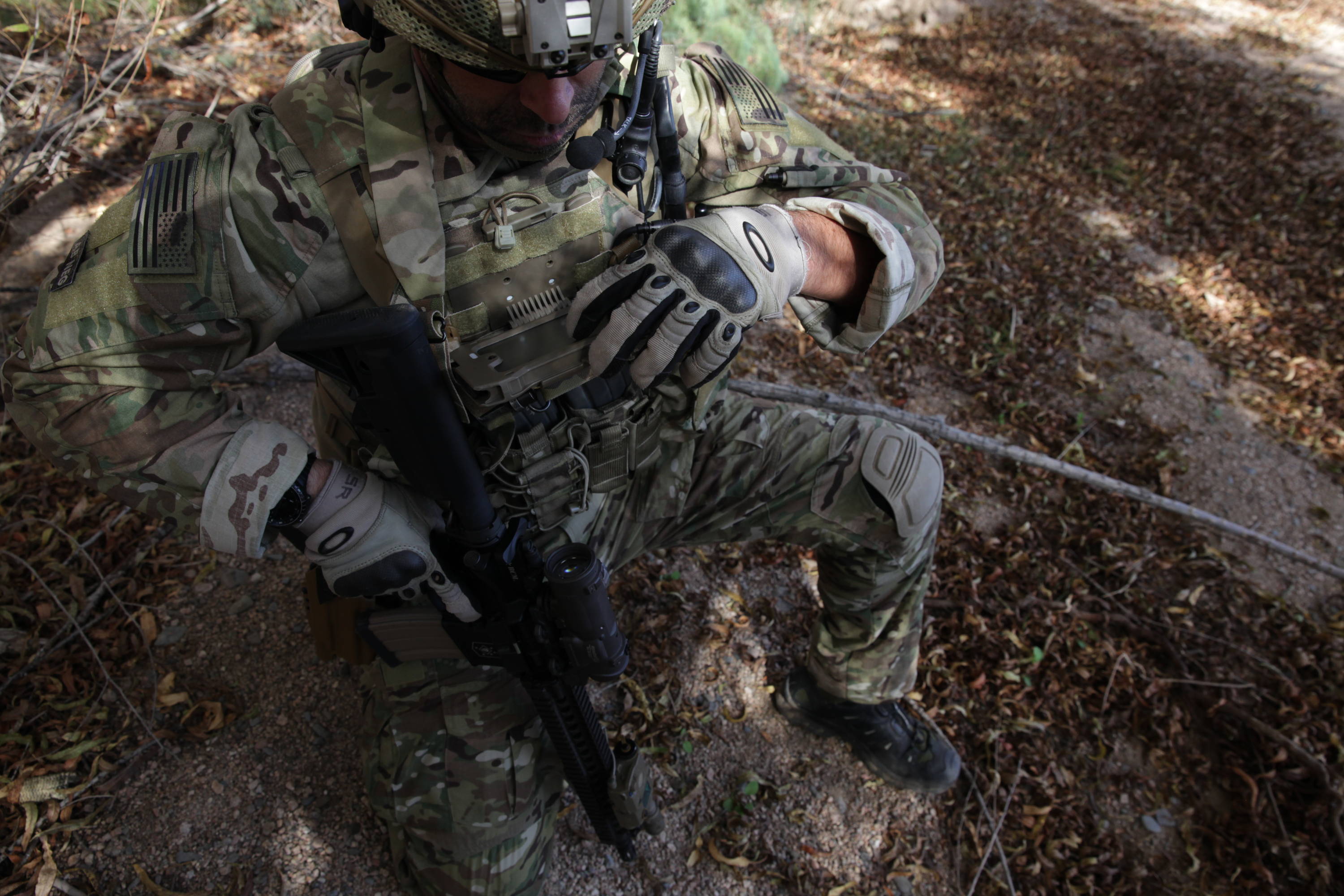 Great write up on the Juggernaut.Case product line by Popular Airsoft, an online publication dedicated to current events in the milsim community.
A Few Things You Might Not Know About Juggernaut.Case
Check out Soldier Systems Daily, where Chris Stalzer's guest article provides some insight into a multitude of Juggernaut capabilities.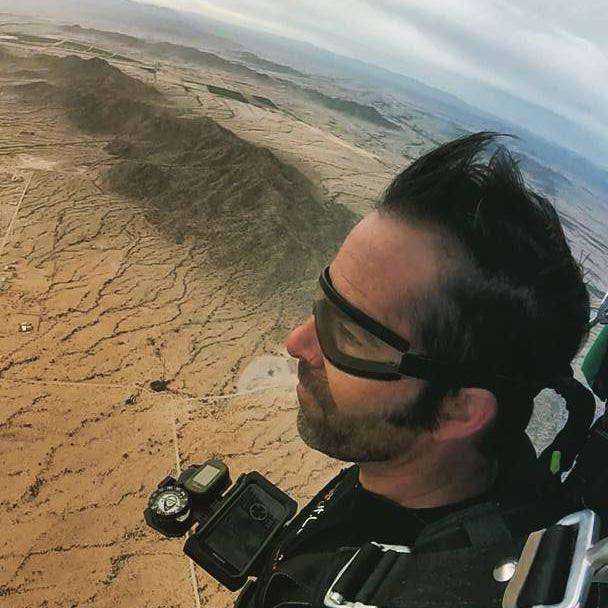 "Juggernaut does custom product design work for all sorts of defense rugged products, not just smartphone cases."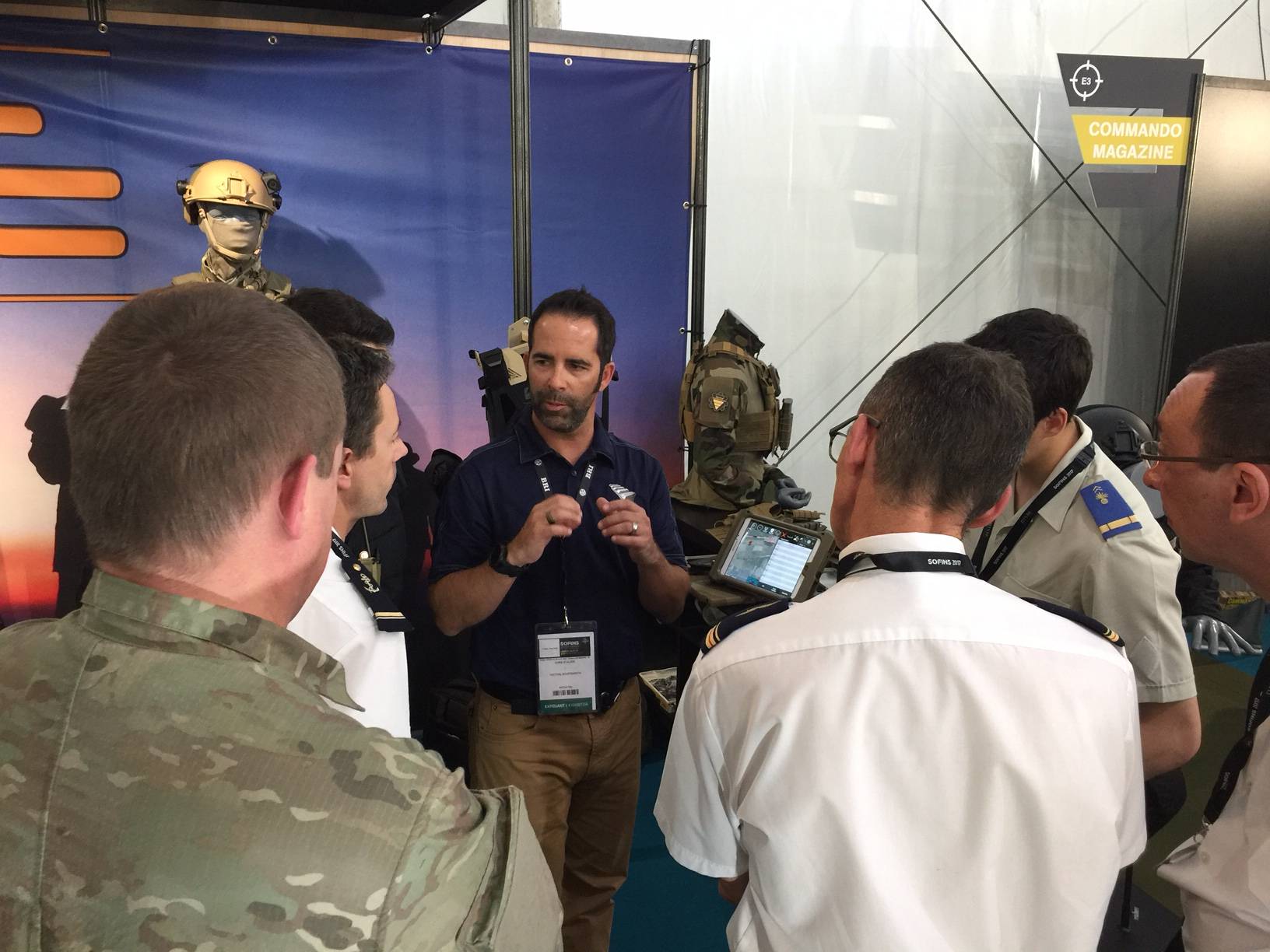 ---
Check out this video at the SOFIC Solutions Showcase where Juggernaut.Case principal and DoD/MIL liaison, Chris Stalzer, presents solutions for the dismounted warfighter.
---
One of the most common questions we get from people is, "Why Juggernaut.Case™ instead of Otterbox™ or LifeProof™?
Let's start by answering the question with a question: Who is the user?
All three offer drop protection and varied levels of dust/immersion protection. Here's a quick glance at what to expect from a Juggernaut.Case™.
What you won't find:
Varied materials, tons of color choices, NFL™ logos and Disney™ characters, or flashy bling

Super slim design to fit in the back pocket of designer jeans

Inventory in every major retailer worldwide

A design for every mobile device on the market
What you will find:
A few consistent proprietary materials and basic color choices

Robust profile for better grip and mounting capability

Direct sale and customer support from the manufacturing facility in Scottsdale, Arizona

Selected designs based on the most commonly acquired devices by military/DOD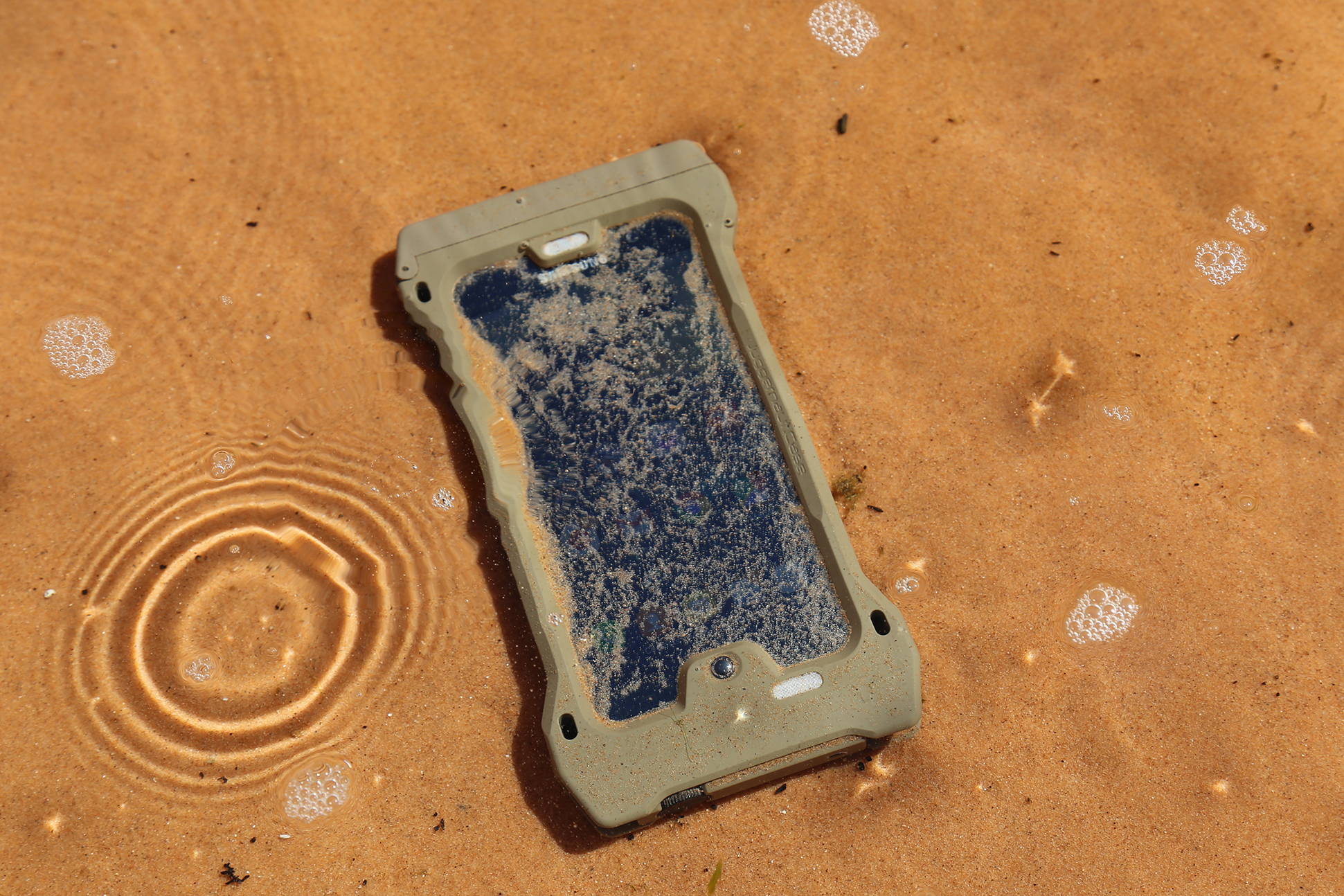 By our own admission, Juggernaut.Case™ is not after the huge commercial phone case market. The other two brands have the extensive overhead to saturate that industry with a multitude of products. And as much as we would love to protect a teenager's phone, that same teen can go to the mall and buy that protection in their favorite color, with their favorite movie character on it.
We are a small design/manufacturing company who caters to a very specific consumer audience. Our mounting capabilities and cable connectivity solutions are geared toward strenuous environmental applications for the soldier, the first responder, the extreme sportsman and the outdoor enthusiast.
So back to our original question: Who is the user?
Our user is serious. Our user has specific conditions and threats in which he/she needs ultimate device protection. Our user needs mounting solutions so they can navigate unforgiving terrains while using a paddle, a gun, a parachute, a steering wheel, or a cockpit. Our user is unique. Our user is a Juggernaut.
JUGGERNAUT: a massive inexorable force, campaign, movement, or object that crushes whatever is in its path (source: www.merriam-webster.com)
ODA Review of the
Juggernaut.Case Nav Board Lite
The Juggernaut.Case Nav Board Lite has been turning a lot of heads at recent demos and industry trade shows. We think these comments from an ODA who recently jumped them tell the story better than we can...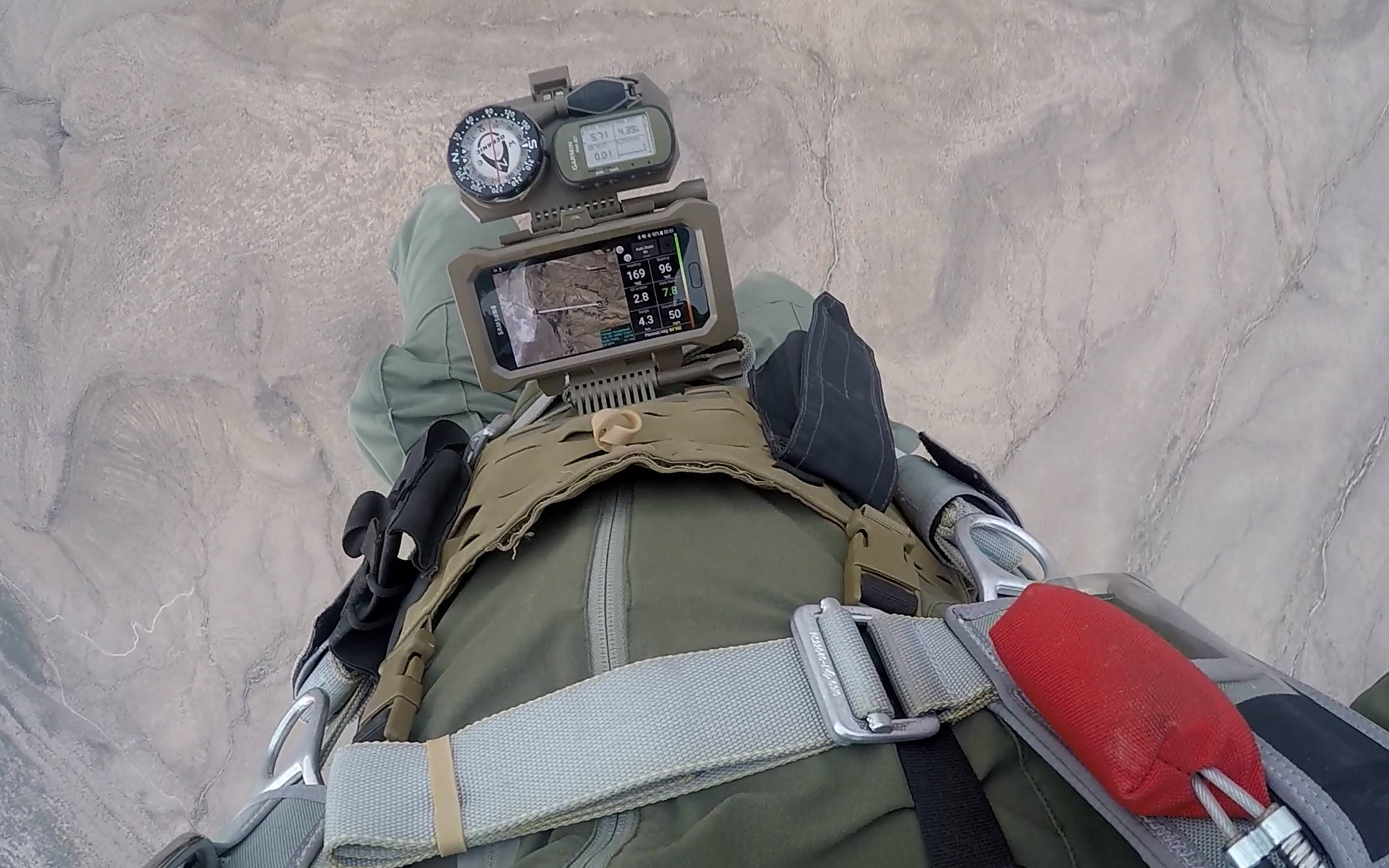 - AAR Submitted by SFG ODA
The Juggernaut Case system in conjunction with the HAHO-L supplemental NAV board is, in my opinion, the best option for Special Operations Forces conducting tactical HALO and HAHO missions for the following reasons:
1. The Juggernaut Case and the HAHO-L work perfectly in sync - there is not another system that allows jumpers to have the situational awareness of both the ATAK phone and their NAV aids open and working simultaneously. Having both open, out and running cuts down on the distraction of having to flip between the phone and the NAV board while manipulating the parachute system. The new large thumb screws were also helpful to allow for manipulation of the system with gloves on.
2. Cable management - the cable with the host adapter allows the jumper to only have to use one cable. This allows for better cable management, keeping the cables away from the handles on the RA-1/MC-4 parachute system, increasing jumper safety.
3. Durability - jumping into unknown, unmarked DZs at night often results in less than optimal landings. My ODA jumped the Juggernaut system for 20 jumps many with hard landings, due to winds and terrain, with no noticeable damage to the Juggernaut System, HAHO-L NAV board or the ATAK phone. The buttons on the case are easy to use even with gloves on and the screen protector provided adequate protection without losing screen sensitivity.
4. Mounting - the Juggernaut case allows for secure mounting on all different types of body armor. The ODA jumped JPCs, AVSs and other types of body armor and the case mounted securely to all types and remained in place during MFF operations.
SIGN UP FOR OUR QUARTERLY NEWSLETTER
Thanks! We promise not to blow up your inbox. Just product release notifications and quarterly newsletters.
This field is required
This field is required